William Kilroy
SBRI Alumnus Guest Artist

SBRI Alumnus Guest Artist
It's hard to believe that it was in 1981 that William first took to the stage in the SBRI production of Coppélia. The Narragansett Times did a cover story that year, with the headline: "Kilroy Comes Home to Dance." That dancing began when William took ballet classes from Ms. Marsden while a theatre major at URI. Prior to his first performance as "Dr. Coppélius," William was thrilled to have been able to confer with the incomparable Sir Anton Dolin at a meeting in New York City.  William is honored to have performed with Herci Marsden, Ana Marsden Fox, Barbara DeVivo, and so many other wonderful "Swanhilda"s through the years.  Yes, there were a few missed years while William was working as an actor in Los Angeles, but it has been
literally decades that William has had the joy of performing with the beloved company that is The State Ballet of Rhode Island.  Meanwhile, William has worked nationally as an actor and director, including roles such as "Steve" in Becky's New Car, "Michael" in Tony 'n Tina's Wedding and "Laertes" in Hamlet.  TV appearances include As the World Turns, All My Children, Babylon Five, and commercials. (Giselle), and "Lead Cowboy" in Ballet West, just to name a few.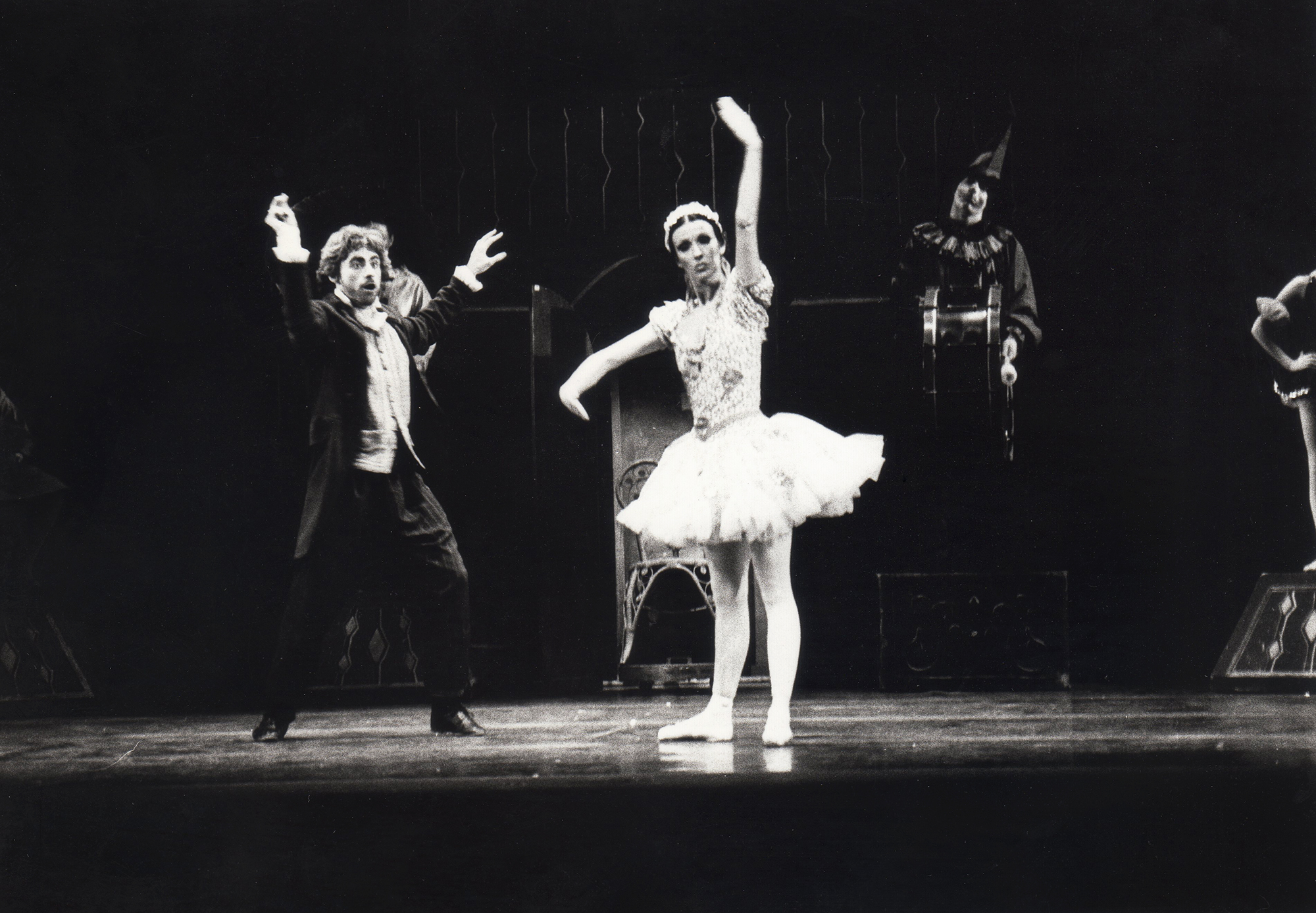 William Kilroy in Coppelia – 1981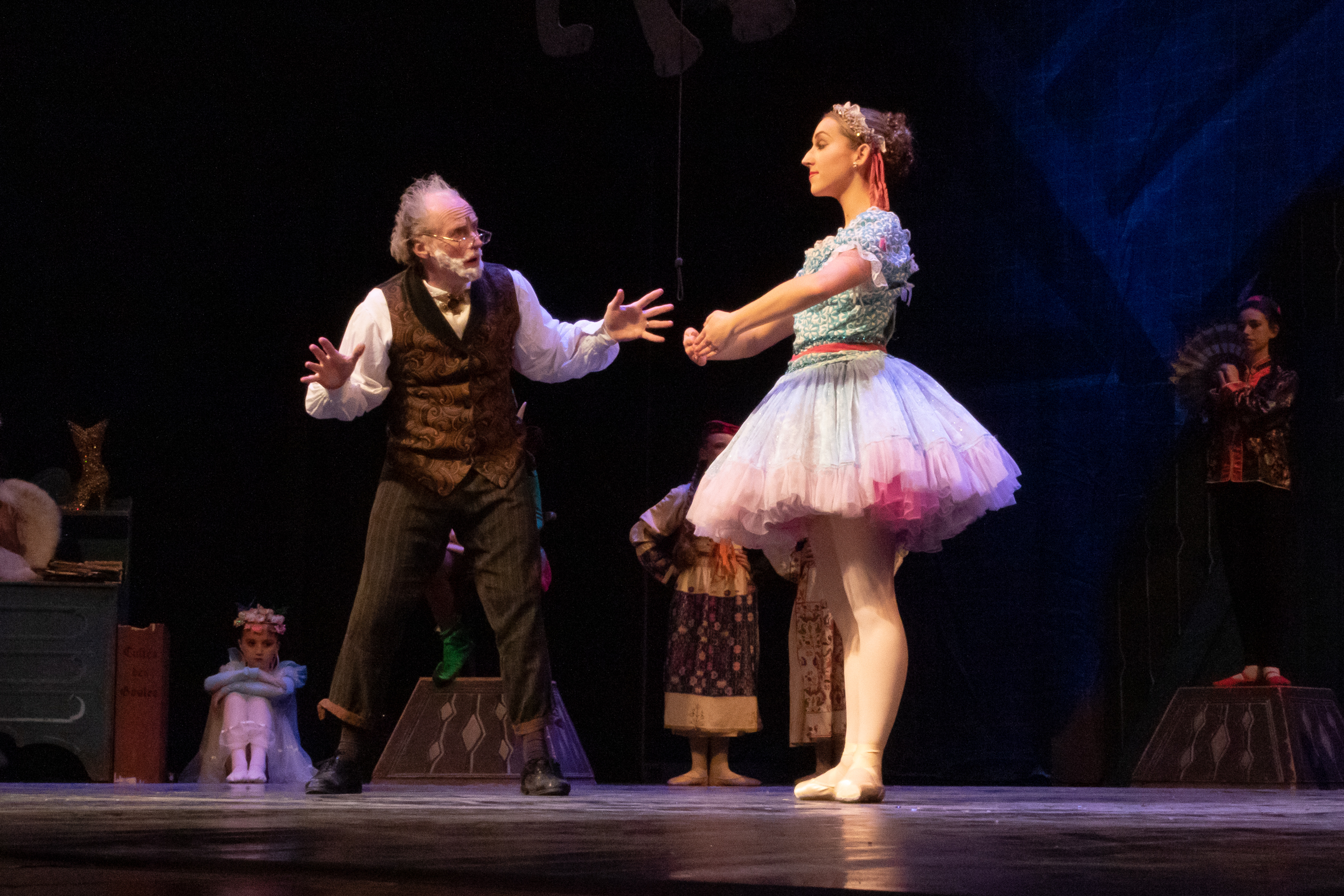 William Kilroy in Coppelia – 2018
Wil is the recipient of the Moss Hart Award, the Maine Education Association's Human and Civil Rights Award, an acting scholarship for study with Uta Hagen, USM's Advisor award, and USM's Outstanding Teacher/Scholar Award, and holds Professor Emeritus Status at the University of Southern Maine. Currently William is the Department Head of Theatre Arts at New Mexico State University and is the
Managing Director of the American Southwest Theatre Company in residence there. This summer William appeared in a new play, Weighing In, at the Black Box Theatre of Las Cruces, NM. However, his favorite performing is playing "Dr. Coppélius" in the SBRI annual production of Marsden's Coppélia.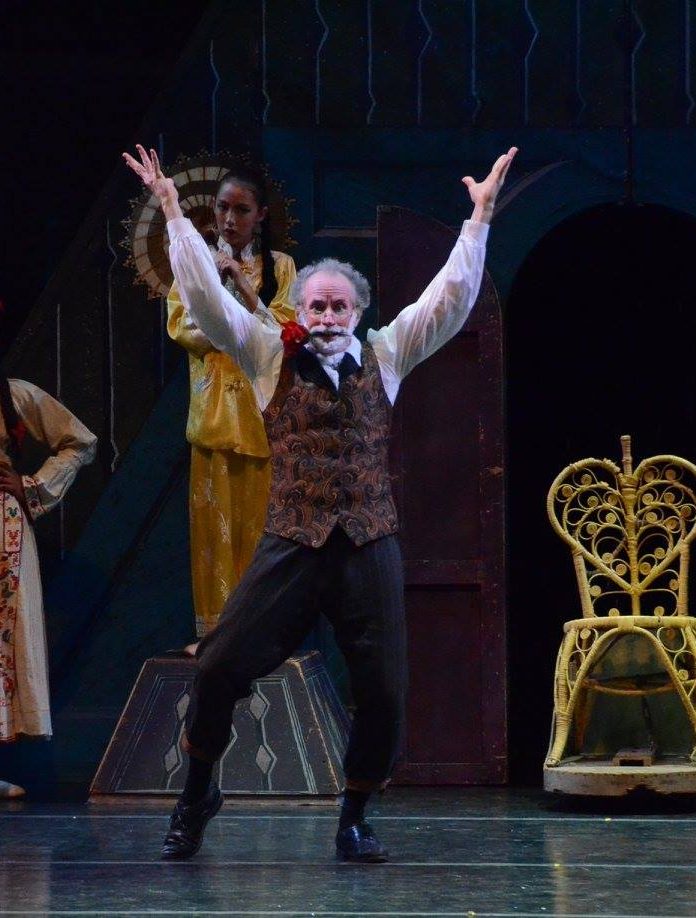 Wil's directing credits range from Nunsense to Don't Ask, Don't Tell – an original presentation which was devised with the cast, and his productions of A Midsummer Night's Dream, The Laramie Project, and Purple Breasts were all chosen to perform at the Kennedy Center's American College Theatre Festivals. Purple Breasts, a play about one woman's journey through breast cancer, was presented at several additional venues, including at the National Breast Care Conference in Washington, D.C.
William was part of a cultural exchange which entailed teaching and directing in Mytilene on the island of Lesvos, Greece, and he taught in London for several summers. As the co-founder of the National Michael Chekhov Association, along with actress and executrix of Michael Chekhov's estate, the late Mala Powers, William has taught workshops all over the country, in venues ranging from Loyola Marymount University to Bowling Green University, and at various national conferences. William has been a workshop presenter and participated as an actor/director annually for the New Play Development Program at the national conference of the Association for Theatre in Higher Education. William is former New England Chair of the Kennedy Center's American College Theatre Festival, and was awarded the Kennedy Center bronze medallion for achievement in Theatre Education in 2014. Wil has also served as the chair of the New England Theatre Conference.