Brae Crest School of Ballet Has Open Enrollment Throughout the Year
Founded in 1958, BCSB, is the official school of The State Ballet of Rhode Island, Director Herci Marsden.  We offer classical ballet classes for all ages, all levels and all abilities.  Come see what we have to offer or try one class first at our historic ballet studio in Lincoln.  Our new season begins on September 3rd. Registration is ongoing throughout the year.
Please call 401-334-2560 or email at info@stateballet.com for additional information or to make an appointment to visit.
52 Sherman Ave. Lincoln, RI 02865
Call 401-334-2560 for your one on one appointment today.
Since its inception the school has established a reputation of the highest standards in classical ballet education. Excellence in training, artistic integrity, technique, correct physical development and personal discipline are balanced with pure aesthetic vision, emphasizing the joy, beauty and tradition of classical ballet.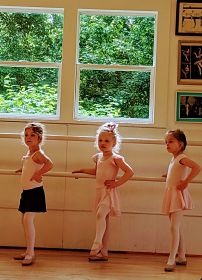 Pre - Primary Classes
Ages 3 - 5
In this 1/2 hour long class where we associate ballet steps with animals.
We work on their balance, coordination, stretching, memory, listening to the teacher and following directions. For some,  it is the first time they leave their parent in the waiting room.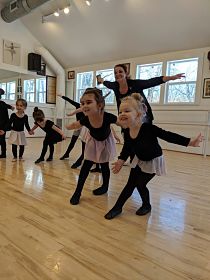 Beginner Classes
Ages 5 - 11
Beginner level 1, 2, & 3 are for students ages 5 to 11. This one hour class is designed for Beginner Levels 1, 2 & 3.  From September to June they learn Russian style classical ballet and follow a French sylabus. This class helps the student to gain strength, good posture and good self-esteem.  Along with the required ballet barre work, the student learns adagio, allegro, and waltz.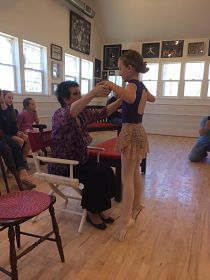 Intermediate Classes
Intermediate Level Students
Intermediate level classes contain a variety of levels including pre-pointe, pointe, and ballet technique. Combinations of steps from different ballet's are also taught in this class along with a greater focus on core strength.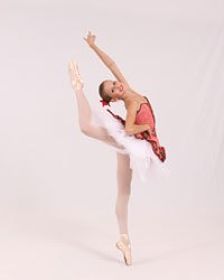 Advanced Classes
Advanced Level Students
This 1 – 1/2 hour long advanced level class is for pre-professional & professional level
dancers that are very dedicated and are more serious about their ballet training.  Dancers learn to perform steps to different music, tempos and to learn choreography from historic repertoire.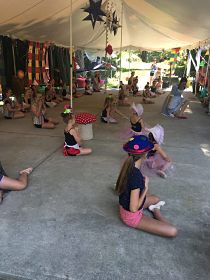 Summer Ballet Camp
The Brae Crest School of Ballet is please to offer two weeklong summer camp opportunities for children ages four to twelve.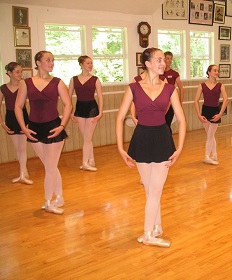 Summer Day Intensive
Learn the repertoire of The State Ballet of Rhode Island, learn from guest instructors and study newly created works.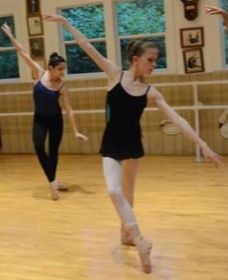 Summer Classes
The Brae Crest School of Ballet is pleased to offer a 5 Week Summer Ballet Program.