Giselle
Park Theater
Cranston, Rhode Island
Next Performance - Postponed - More Information Coming Soon
Herci Marsden and The State Ballet of Rhode Island Celebrate
Their Diamond Jubilee Anniversary Season

On April 3rd and 4th, 2020 Artistic director Herci Marsden and The State Ballet of Rhode Island present "Giselle", the most famous romantic ballet of the 18th century. This timeless love story takes place at the historic Park Theatre in Cranston, RI.
"Giselle tells the haunting tale of a young country maiden who is deceived by a nobleman in disguise which sends her delicate mind into madness and leads to her tragic death. This story of love, deception, betrayal and forgiveness has stood the test of time and remains one of the most technically demanding and emotional dramas of classical ballet."   (Written by Sir Anton Dolin)
The late Sir Anton Dolin staged "Giselle" for The State Ballet of Rhode Island in 1964 with affection for The Marsden Family and with admiration for the work that had been accomplished to date. It premiered in Rhode Island in 1964. At that time, the leading roles of Giselle and Albrecht were performed by the company's founding prima ballerina Herci Marsden and premiere danseur Myles Marsden along with Anton Dolin, a British dancer, director and choreographer, as Hilarion.
Principal Artists for Giselle 2020:
Sara Hamel – Principal Dancer SBRI
Shannon Mullaney – Soloist Dancer, SBRI
Ashley Pabon – Principal Dancer, SBRI
Richard Anton Marsden – Former NYCB Dancer, Actor, Master Coach Ballet Arts Center for Dance, NY
Gregory Tyndall – Artist with Island Moving Company.
Giselle
Postponed – More Information Coming Soon
Giselle
Postponed – More Information Coming Soon
Please Note:
Due to a new ticketing system at The Park Theater Box Office, credit card ticket purchases made online, in person, or by phone will be subject to a $4.00 surcharge per ticket.
Surcharges are waived for all cash and check purchases made in person at the box office.
Payments made by check at the Park Theater Box Office must be made by March 27th.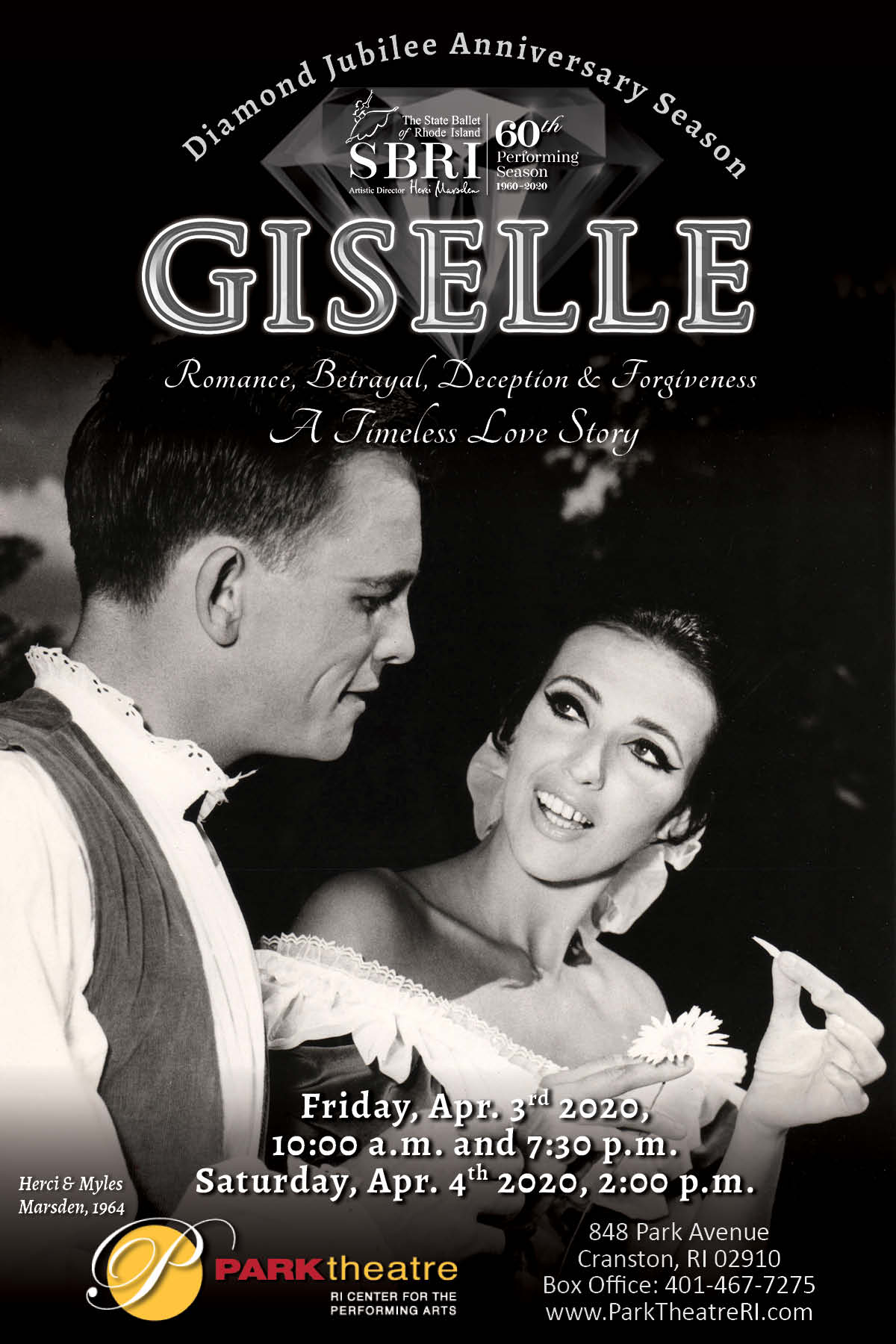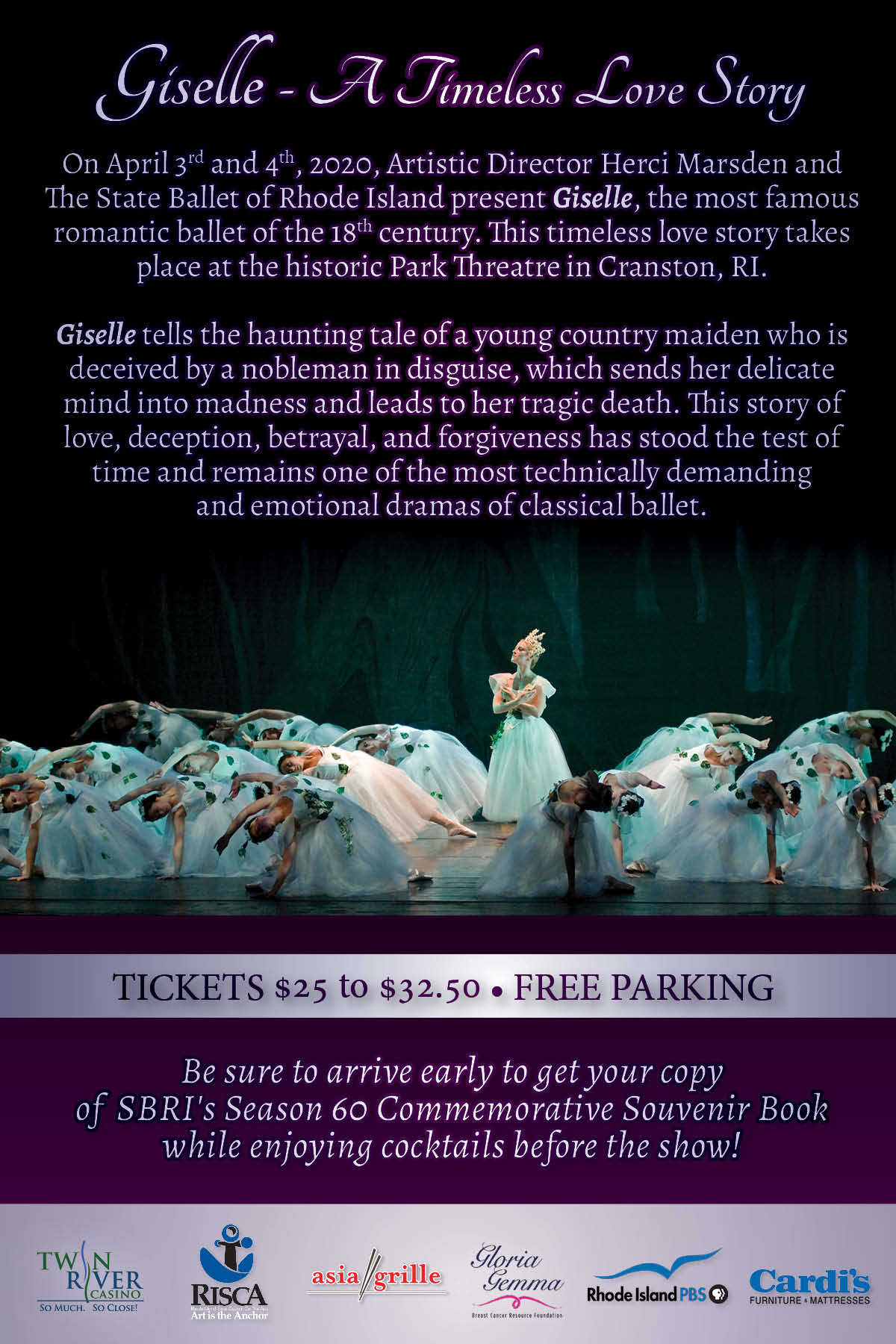 Enhance your theatre experience with these events:
Opening Night:
On April 3rd join us in the lobby at 6:45  for an evening of cocktails with complimentary hors d'oeuvres.
Saturday Matinee:
On April 4th, enjoy special drinks and souvenirs before the curtain rises. This event start at 1:15 PM.