As we all know, 2020 saw all public performaces cancelled, including the much anticipated State Ballet of Rhode Islands Giselle.  However, SBRI had an impressive decade filled with premiers and calloborations and guest artists.  SBRI permormed many inspirational performaces on the steps of the Rhode Island State house for the Gloria Gemma Flames of Hope: A Celebration of Life.
SBRI officially opened its 50th Season with Rhode Island's holiday tradition, Coppélia. For its Spring Performance, The State Ballet performed the monumental classical ballet, Giselle to feature appearances by numerous alumni dancers from over the Company's 50 years in existence!
On June 6, 2010, SBRI is honored at their Golden Anniversary Gala surrounded by five decades of alumni, patrons, and guests.
In October of 2010, SBRI performed the opening ceremonies, by invitation, for the Gloria Gemma Breast Cancer Research Foundation's Flames of Hope event in front of a Providence, RI crowd of thousands. Two new pieces, 'My Heart Will Go On' and 'Lift Me Up' make their emotional debut. For the last ten years, with Shana Fox as choreographer, this annual community event continues with several premiers.
The spring 2011 performances of Artists in Motion features the premiere of Petra and the Vuk, choreographed by Ana Marsden Fox. A Croatian twist on the traditional story of Peter and the Wolf delights audiences of all ages and ethnic backgrounds.
Herci Marsden's 1982 premiere of Impressions of the Sky is resurrected & restaged by Marsden's granddaughter and SBRI Resident Choreographer, Shana Fox Marceau. Incorporating the majority of the original theme, steps, and Goldsmith musical score, Fox refreshes the piece with added music of Frank Zappa and twists of Mother Nature's Imagination.
Herci Marsden's staging of Pictures at an Exhibition as the 3rd act of Artists in Motion 2011 sparks a trilogy of art forms that incorporate nearly 200 RI artists. The Company's performance is fused with its first Artist Exchange where over 110 visual artists interpret the music, storyline and movement creating a gallery full of 2-dimensional artwork. RI Composer and musician, George Leonard, is highlighted as a guest artist when he portrays the acting role of Mussorgsky during the performances.
SBRI Principal Dancer, Holly Fusco, is voted RI's 2011 'Leading Female Dancer of the Year' by Motif Magazine.
Throughout SBRI's 52nd Season, the company teamed up with New England children's author, David Ira Rottenberg, for multiple performances of Gwendolyn the Graceful Pig, a narrated ballet that fuses reading and ballet.  SBRI's performances are choreographed by its resident choreographer, Mia Godbout, also a full-time children's reading specialist.
In spring of 2012, Motif Magazine awards SBRI's Coppélia as 2012 Holiday Dance Production of the Year.
In May 2012, the one-act ballet Safari takes the stage, marking a world premiere of music and dance – a collaboration between SBRI's choreographer Mia Godbout and Rhode Island Modern Music Project's composer Christy Isles.
SBRI welcomes alumni dancer Corey Bourbonniere back to Rhode Island for his home state debut performance as a professional ballet dancer with Pittsburgh Ballet Theatre. Corey performs with SBRI in Herci Marsden's, Giselle, in March 2013, and is currently a Pittsburg Ballet Theatre soloist 2019.
In April of 2013, SBRI was voted 'Reader's Pick – Best Dance Company' by The Providence Phoenix Magazine.
In May 2013, SBRI Resident Choreographer, Shana Fox, collaborates with RI composer, Noreen Inglesi, to create the world premiere ballet, Dance of the Firefly which debuted on the Company's outdoor stage during the annual Wine Tasting Soiree in front of a sold out crowd. It was voted Dance Production of the Year by Motif Magazine.SBRI's Principal Dancer, Mark Marsden, is voted RI's 2013 'Principal Dancer of the Year' by Motif Magazine. Also nominated was his partner, Principal Dancer Peg Chobanian.
In March 2014, choreographer Mark Marsden premiers his ballet Train.  In collaboration with the the music of RI's composer Noreen Inglesi.
Ana Marsden premiers Hegnar & Buck.
SBRI celebrates it's Emerald Season in 2014-2015 and premiered the large-scale, full length production A Midsummer Night's Dream, and
won Motif Magazine's 'Production of the Year' Award.
On June 12th, 2015 SBRI collborates with Paul M. Coté and The Vernal Arts and Music Festival to produce Lest We Forget to benefit the Alzheimer's Associaion. Mr. Coté and SBRI continue community ollaborations to support the Alzheimer's Association.
With the Gloria Gemma Breast Cancer Resource Foundation, SBRI performs at the RI Flower & Garden Show Preview Party as living statues
from the ballet Giselle.
In the summer of 2016, SBRI's Principal Dancer, Kimberly Najjar, is voted 'Principal Dancer of the Year' and Herci Marsden's Giselle is voted
'Production of the Year'.
SBRI opens its 57th Season with a celebratory transition to the historic Park Theatre in Cranston, RI.
SBRI performs Herci Marsden's Phantomgreen for their Spring Ballet, in addition to Ballet of the Clowns, Esmeralda, Claire de Lune, and new
ballets Company of Three and Deco.
SBRI and Paul M. Coté collaborate for the 2017 Food and Wine Tasting Soirée.
In March 2018, SBRI performs Alice's Adventures in Wonderland, a Rhode Island premier.
In March 2019, SBRI premiers A Tale of Twelve Dancing Princess, and The Colors of Love and Light, which won Motif Magazine's 2019 Performance of the Year, for choreographers Lori Broess and Shana Fox, with artist Paul M. Coté, a stage collaboration.
SBRI joins the Providence Singers and the Rhode Island Philarmonic in a performance of Whitbourn's Luminosity.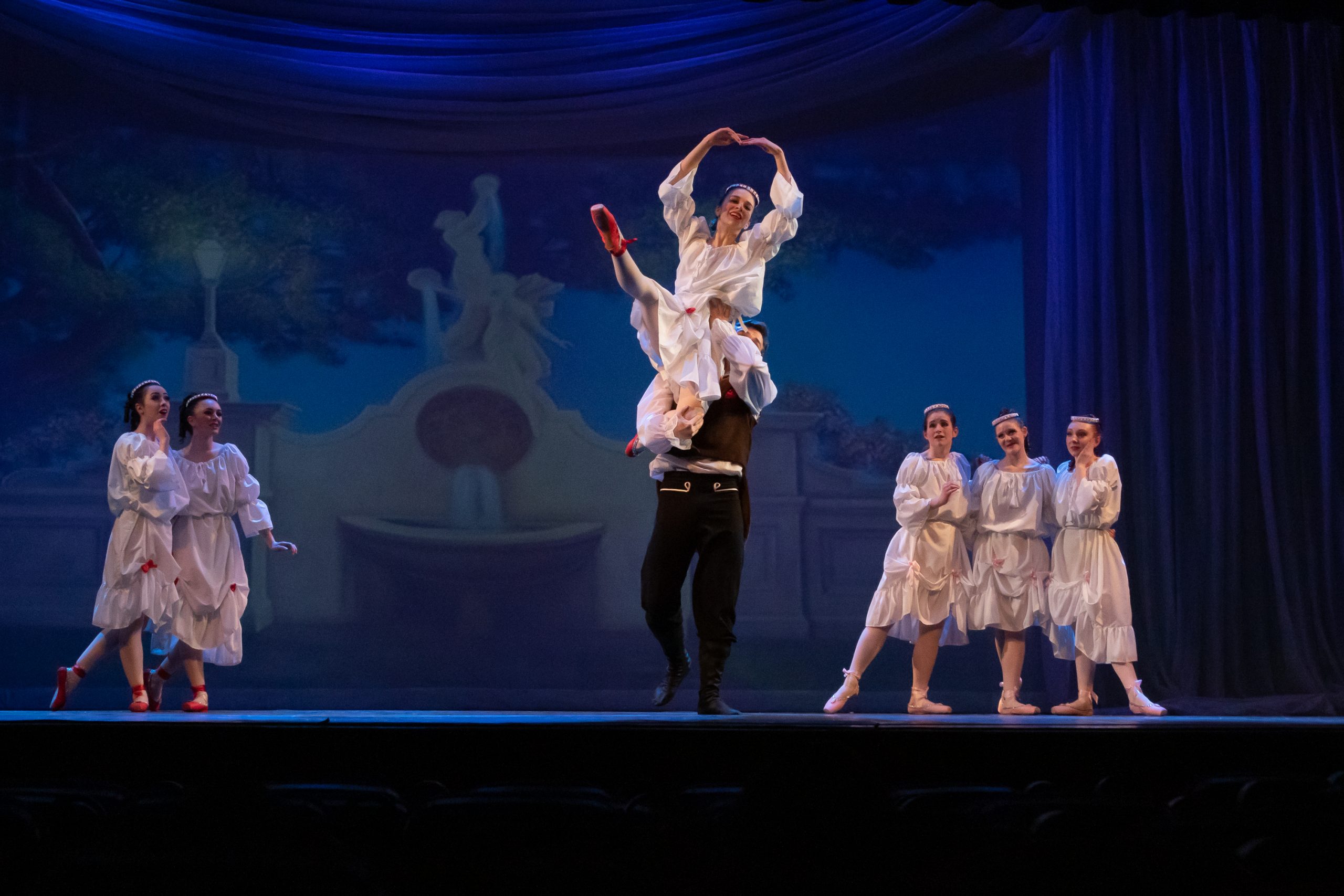 Twelve Dancing Princesses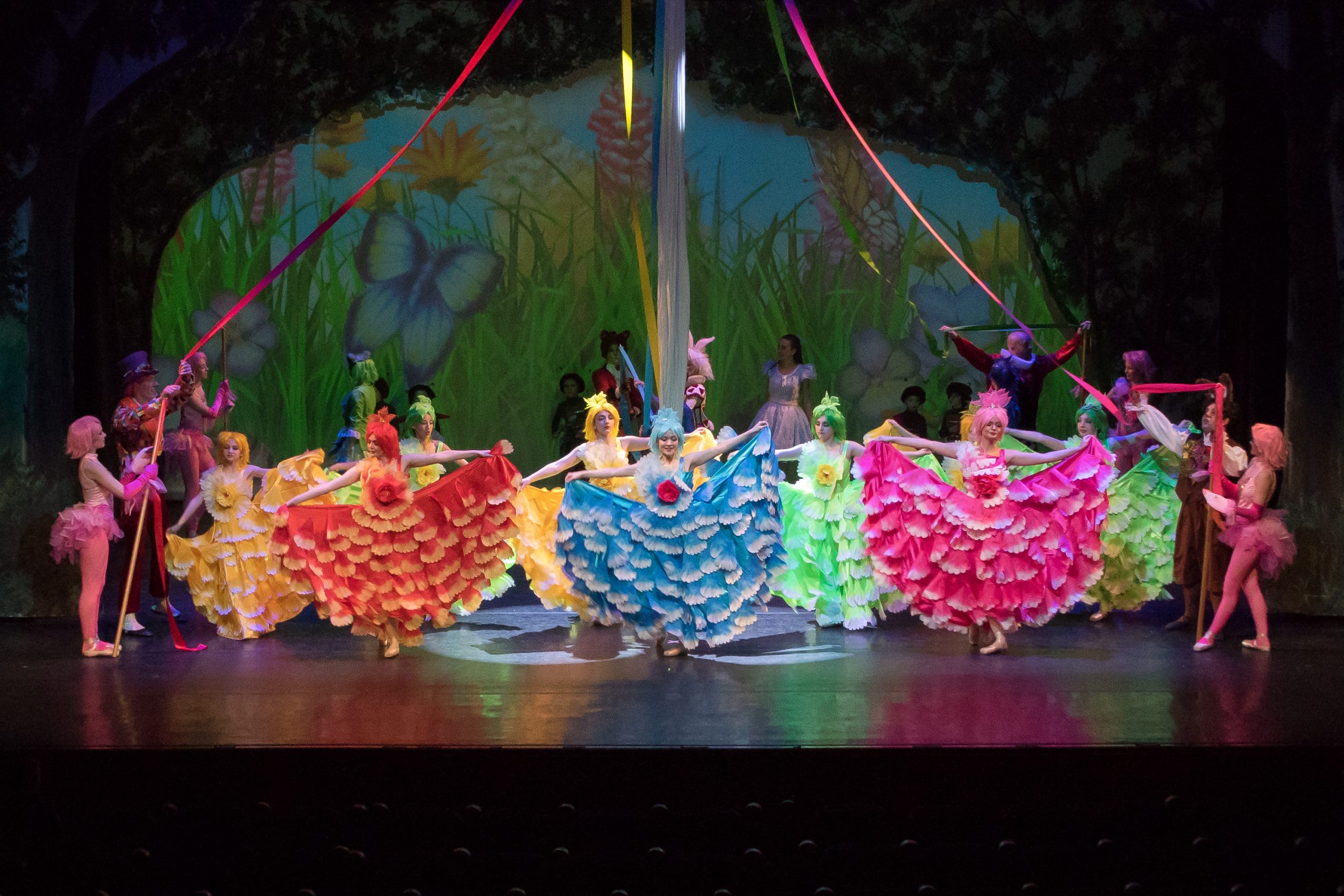 Alice's Adventures in Wonderland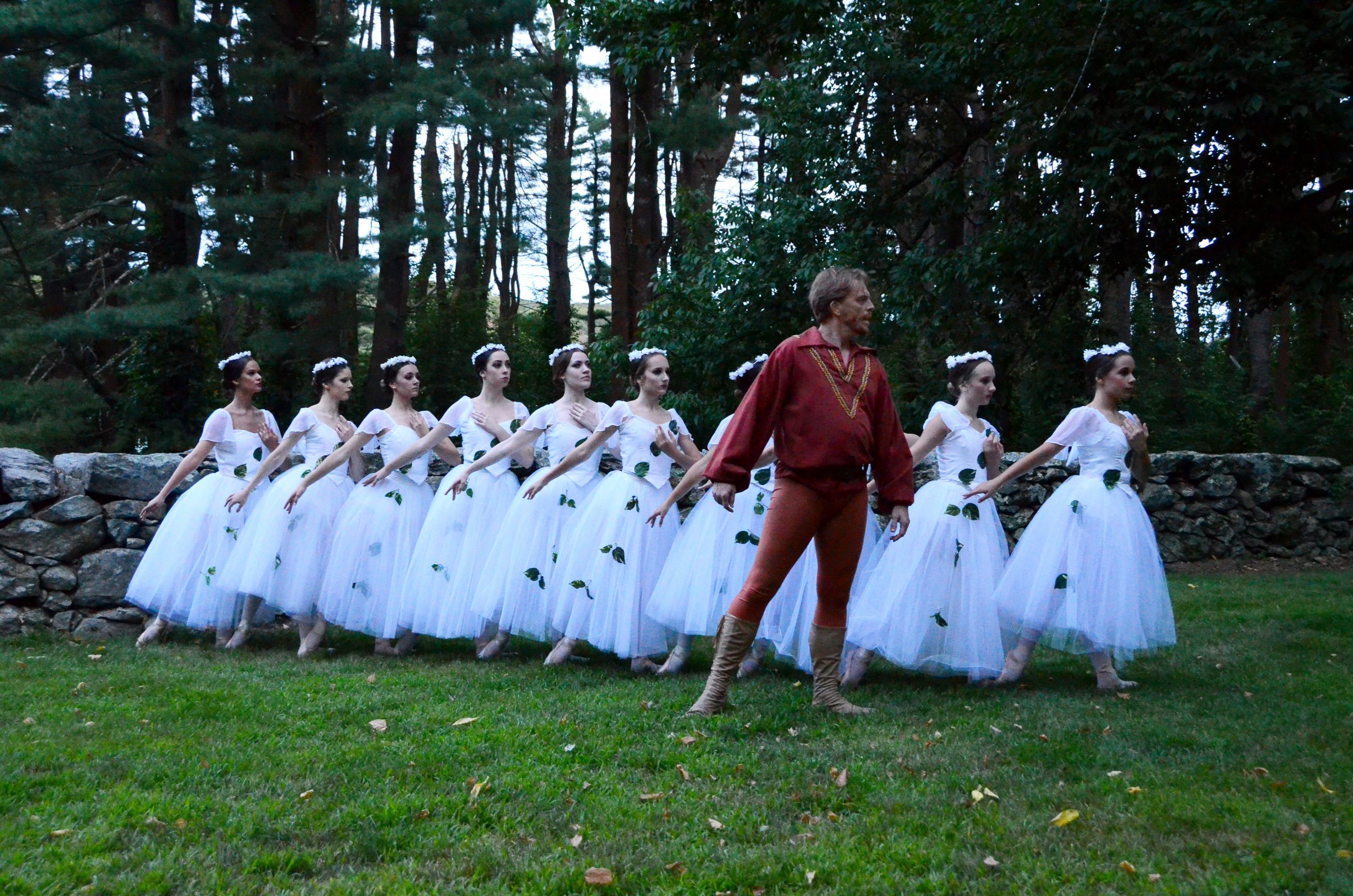 Giselle Promotional Shoot